Meet the Commerce Chiropractic Team
Staci – Front Desk/Manager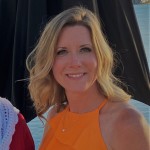 Hi, my name is Staci and I've been co-owner of Commerce Chiropractic since 1995. I have always enjoyed learning about natural ways to stay healthy by the food choices we make and by focusing on fitness and exercise. Strengthening our immune system through natural means, like chiropractic is important to me and helps create my pain free lifestyle. We have two boys that have a created a fun "house divided, family united" atmosphere. One attends the University of Michigan and the other Michigan State. You will often find me sporting t-shirts from both colleges at our office! I enjoy fitness, reading, gardening and watching basketball and football! Go Blue, Go Green, Go White! I look forward to meeting you!
---
Sarah – Massage Therapist
My name is Sarah Dickson and I am a licensed massage therapist. I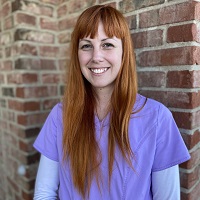 attended Irene's Institute of Myomassology with a passion to help others. After a car accident in 2015, chiropractic and massage therapy gave me pain relief and restored my body to balance. My specialties include Thai massage, reflexology, lymphatic drainage, trigger point therapy, polarity energy, and myofascial release. My other passions include painting, yoga, reading, and hanging out with my dogs.
---
Liz – Massage Therapist
My name is Liz and I am a Licensed Massage Therapist from Irene's Myomassology Institute. I graduated from Michigan State University with a major in biology and a minor in chemistry. I taught high school science for two years before finding my passion in owning and operating a gym: Five Lakes CrossFit. Our philosophy there has always been that movement is medicine, and I've observed that many of the issues that we can't address on our own can be greatly improved by the help of a skilled body worker (physical therapists, chiropractors and massage therapists). I have had the great fortune of having found an extraordinary team of body workers throughout my life, and can attest personally and on behalf of the members of my gym that they deliver enormous benefits mentally, spiritually and physically. I am honored and excited to be a part of the Commerce Chiropractic team so that I can provide you the care that you need and deserve!
---
Contact Us Today
We all look forward to meeting you and working together with our Commerce Township Chiropractors to help you achieve your health goals. Contact us today! (248) 363-4999