Products at Commerce Chiropractic
Supporting Your Health
We offer an array of natural products. Items currently available for purchase include:
Biofreeze Pain Reliever – Your Natural Choice For Pain Relief®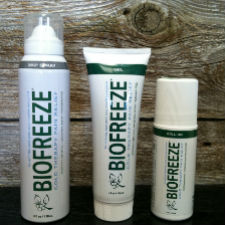 Colorless Biofreeze is available in a 4 oz. Gel, 3 oz. Roll-on and 360° Spray. Biofreeze features:
Applies easily and penetrates quickly
Colorless (dye-free)
Proprietary herbal blend
100% paraben-free
Propylene glycol-free
Effective skin conditioners
Greaseless, non-staining with vanishing scent
Manufactured in the USA
Not tested on animals
---
I Love My Pillow brand pillows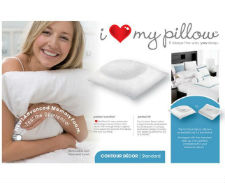 Side-sleeper, back-sleeper, tummy-sleeper; we've heard all of the combinations. The truth is that almost all of us spend a majority of our sleep time in a "preferred" position. LMP engineers have spent years developing a product line that will allow you to maximize comfort, support and the quality of your sleep experience! I Love My Pillow is manufactured in the U.S., with local materials by your neighbors and friends.  We also offer pillows that feature a COLD -LUXE fabric so you sleep more soundly on an instantly cool pillow.
---
Core Products Lumbar Wedge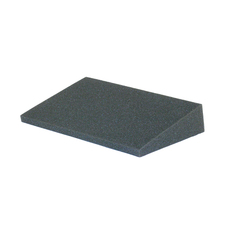 There are many potential causes of back pain, and while there are many treatments to go along with each of those causes, a basic cushion can be the right solution.
The Foam Stress Wedge by Core Products is a simple way to relieve back pain while also improving posture.
Take the Foam Stress Wedge from home, to the car and into the office, easing back pain in any seat throughout the day.
---
Commerce Chiropractic has the highest quality products available.
Contact us today to find out more about what we offer! (248) 363-4999